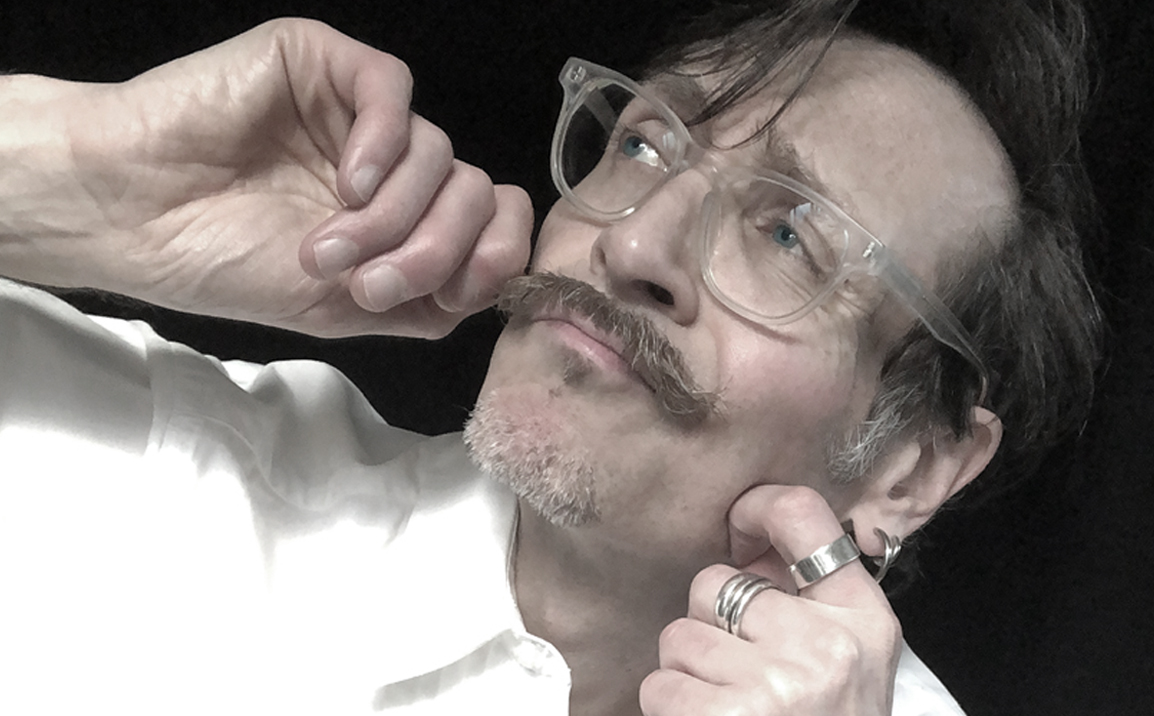 In his quest for musical possibilities, Nicholas Chase has played mannequin limbs, walkie-talkies, record-players, radios, sitting inside a piano, riding a bicycle—and performed traditionally as a vocalist, a 'cellist, and on the piano keys. Chase distills his study of raga, and traditions from his native Syria into western tonality. He has been commissioned and performed by Long Beach Opera, Philadelphia Classical Symphony, the California E.A.R Unit, New Zealand's 175 East, and numerous international soloists. Chase has headlined festivals in Europe and the US as a composer, performer and improviser, integrating kinetic visuals with strong musical statements. In 2008, the interactive, site-specific NOVA: Transmission for FM radio and closed-circuit TV was exhibited as part of the Whitney Biennial in New York. Chase has been interviewed and featured on Other Minds Radio, NPR's Kalvos and Damien and New Music Bazaar, KMHT Television in New York, and Salve Television in Germany.
---

Biography
"…Expansive, exploratory and mischievous…" (Eugene Weekly, US) Nicholas Chase distills traditions from his Syrian heritage, his studies in Hindustani raga, and Early Music into contemporary western temperament, tonality and form. His music has been hailed by Strad Magazine (UK) as "brilliant," Vital Weekly (Netherlands) as "refined, modern classical minimalism," by Exposé (US) as "other-worldly," by Percorsi Musicali (Italy) as "hymn-like." The Los Angeles Times has praised his performances as "flamboyant," and "the Rite of Spring meets Metallica," and, dubbing him 'Eye/Ear Explorer,' LA Weekly writes of his short opera 22, "the human brain at its most imaginative."

Earning an MFA in Composition/New Media and Integrated Media from California Institute of the Arts, Chase studied with Morton Subotnick, Bunita Marcus, Stephen L. Mosko, and additionally with Ziad Bunni of the Aleppo Conservatory of Arabic Classical Music. In 2011 he earned PhD candidacy in Integrated Electronic Arts at Rensselaer Polytechnic Institute working with Pauline Oliveros.

Chase has been commissioned by Long Beach Opera, the California E.A.R. Unit, Viola Plus, Ltd. as well as Swiss bassist Cristin Wildbolz, first violin of New York's Ensemble Sospeso, Mark Menzies and internationally renown flutist Dorothy Stone to name a few. Other notables who have performed his music include New Zealand's 175 East, South West Chamber Music, and the Philadelphia Classical Symphony from whom he received a joint award from the Symphony and the Pennsylvania Academy of Fine Arts for the Andy Warhol-inspired work tw!TcH.

Visual elements play a strong role in much of Chase's work: his musical scores have been hailed as works of visual art and were featured in Shifter Magazine (2010) and Emergency Index (2012) and have been sold framed, at auction in Switzerland. His integrated audio/visual performance works have been featured with the San Francisco/Bay Area Illuminated Corridor, the Center for Electronic Art, Information and Technology (CEAIT) Festival in Los Angeles, and culminated with the premiere of NOVA: Transmissions, an interactive audio/video composition, as part of the 2008 Whitney Biennial.
Significant world premieres include Gin Blossoms and Broccoli Boutonnières for flute and sampled records at Other Minds Festival in San Francisco, New York Above Ground for ensemble performing in the street, part of the Darmstadt/New York Festival at Brooklyn's Issue Project Room, Dumuzi: The Wild Beast headlining Stanford/CCRMA's Music from the Edge contemporary music festival, and the electronic multi-channel music-and-light ballet Ngoma Lungundu and Songs of the Thirsty Sword for piano and video that headlined two festival openings (New Music Plus+ - Janacek Academy of Music and Performing Arts, Czech Republic, Music By The Eyeful - at the Luggage Store, San Francisco).

As a performer always in pursuit of unusual musical possibilities, Chase has performed on music stand, mannequin limbs, lying inside a piano, on a bicycle—and more traditionally as a vocalist, and as a solo pianist—on the instrument keys. Chase is former frontman to the pop act Soul Parish, who topped the European Indie/Gothic club charts with their dance single Lilith featuring opera soprano over drum machines. He's since appeared performing electronics and DJ turntables as a soloist, with his own touring ensemble, and with the California E.A.R. Unit. As an improviser and visualist, Chase has worked with Russian pianist/improviser Roman Stolyar, Ben Miller, Miya Masaoka, and as NIRUSU III with renown harpist/improviser/scholar, Susan Allen, and British bassist, Rus Pearson. In fellowship at the Bauhaus University in Weimar, Germany, he contributed bi-lingual voice-over to a series of programs on BauhausFM German radio.

As an educator, Chase has taught in residencies at the Janacek Academy of Music and Performing Arts in the Czech Republic, Bauhaus University, Weimar in Germany, Rensselaer Polytechnic Institute in New York, and as a guest instructor at California Institute of the Arts. As Associate Director and Education Outreach Director for Morton Subotnick's Wizard Music Inc. Chase collaborated with the Schools of Education at Arizona State University and UCLA in the development of elementary music curricula and was instrumental in placing programs in three underserved communities across Los Angeles, as well as keystone programs in Kansas City, Newark, and New York City. Chase has also worked with various local communities has a hands-on executive to develop and underscore educational opportunities in the arts for children, teens, and adults.

Chase is founder of The UFOrchestra whose serial film/performance project Eleven Ideas (eleven.mas-lab.org) has been staged and screened in Hollywood, Las Vegas, San Francisco, and Helsinki, and was featured on upstate New York WMHT Public Television. Chase is also Founding Director of the Musical Arts/Sound Laboratory (www.mas-lab.org) and Chase Ateliers, an organization committed to inter--disciplinary and experimental collaborations, which boasts affiliations with the likes of US jazz legend Yusef Lateef and Meredith Monk expat, Steve Lockwood.

As a producer Chase has worked in the recording studio with notables Tom Erbe, Bob Bellerue, Lucky Mosko, Grammy winner Jeremy Zuckerman, and produced the work of Annie Gosfield for Tzadik Records, Anne LeBaron for About Productions, California EAR Unit for Bridge Records, Mark Menzies for Mode Records, Morton Subotnick for Wizard Music, Cristin Wildbolz for STV/Unit Records Switzerland, and his own recordings released under the Chase Atelier (CAt) moniker.

In 2000 Chase was awarded the first President's Alumnus Award from California Institute of the Arts, and was nominated for the Herb Alpert Award in Music in 2003. In 2008 the German documentary Wie kann Es in Buchenwald so schoen sein? for which he wrote the soundtrack, was nominated for the German Alternativer Medienpreis. In 2011 the Eleven Ideas project received the McKinney Award in Literature and Technology from Rensselaer Polytechnic Institute. Chase was also recipient of the inaugural Other Minds Composer Fellowship that year. In 2015 Chase was awarded a Certificate of Honor from the International Center for Japanese Culture in Tokyo, Japan for his koto/cello duo Gayate.

In 2017 Cold Blue Music released Chase's Bhajan (CB 0046) for violin and electronic fields, featuring Robin Lorentz which received a first-round Grammy nomination, and Tiny Thunder for paino-4-hands featuring Bryan Pezzone is out early in 2023 (CB 0064).